At least 2600 trees are at the risk of being cut after Indian government makes a cheeky move of giving approval to the metro project by not stating that 'Aarey is not a forest'.
Almost 200 trees were already cut by Friday night, and now section 144 has been imposed following which a curfew has been put in place to avoid protests.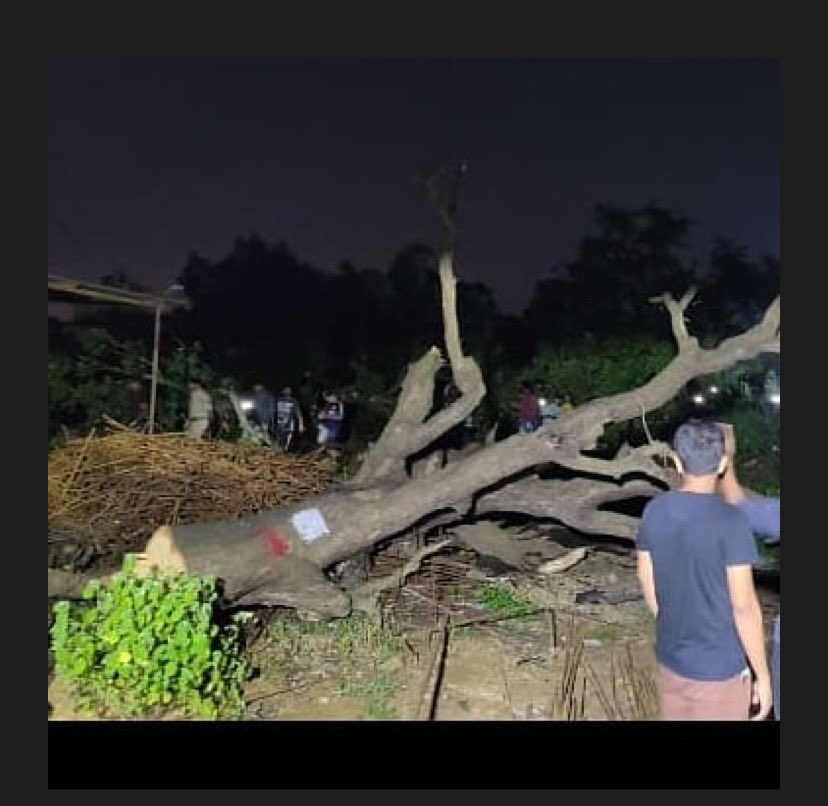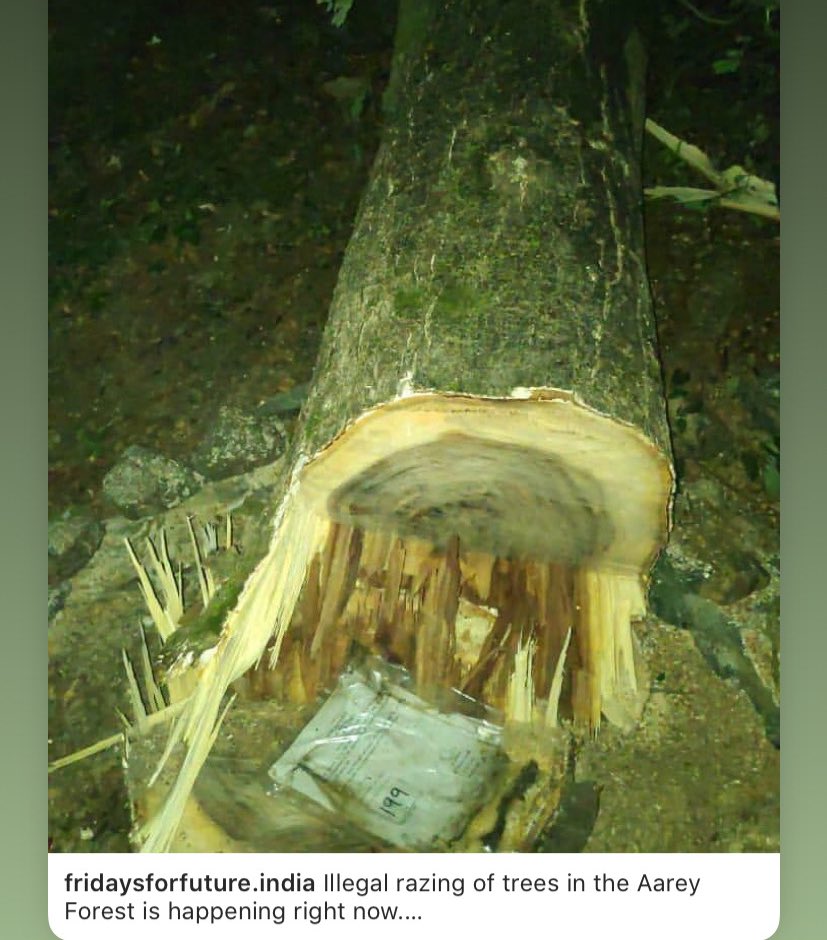 Quite cowardice to carry out moves in the silence of the night…
In the cover of darkness the axe falls on our trees . RIP #AareyForest … we failed you . My heart breaks to know that by morning many proud erect trees will have fallen to human greed . pic.twitter.com/VJdnRl7o6c

— Onir (@IamOnir) October 4, 2019
Wake up Mumbai!!! Wake up! They have been cutting trees since the wee hours. @mumbaipolice has laid seige over #AareyForest. Traffic is stopped at the 3 entrances #Marol #Powai #Highway
At least gather at these points and let them know you stood up when it mattered. #SaveAarey

— Preeti Sharma Menon (@PreetiSMenon) October 5, 2019
Cutting trees at night is a pathetic attempt at trying to get away with something even those doing it know is wrong. #Aarey #GreenIsGold #Mumbai

— Farhan Akhtar (@FarOutAkhtar) October 5, 2019
Adivasis, youngsters, kids being detained. These care for the city and so they raise their voices against needless destruction. #FreeAareyWarriors This is a throwback to days of British arresting non violent protestors #AareyForest pic.twitter.com/p5BGVyc0Wk

— AareyConservationGrp #VoteForAarey (@ConserveAarey) October 5, 2019
The worst part is, some social media handles are even supporting the government's move…
-Teen travelling in Bullet Train asking undeveloped countries "How Dare They" care about development.

-Actors travelling in SUVs asking local train users to not to be selfish about Metro.

-Celebreties tweeting from bath-tub n asking people to save water.#AareyForest

— Shash (@pokershash) October 5, 2019
UN lauded Delhi Metro for reducing 6.3 lakh tonn pollution yearly.

An acre of forest absorbs ~2.5 tonn pollution yearly. #AareyForest's disputed area is 81 acre (2.5 x 81= 202.5)

6.3 lakh tonn vs 203 tonn. Pick ur side.

Ps. That 81 acre isn't lost either, it's being replaced.

— THE SKIN DOCTOR (@theskindoctor13) October 5, 2019
People who woke up in their Ac rooms, drove to the Destination in their AC cars and drank water from plastic bottles before getting out of the car are now protesting for the trees. Irony was just cut down brutally. #AareyForest

— Angoor Stark 🍇 🇮🇳 (@ladywithflaws) October 5, 2019
Debated with this extra woke guy on Mumbai local train today. In defence of #AareyForest he parroted the 2,500 trees & climate change nonsense.

Me: "Doesn't heavy traffic alter climate?"

Him: "People could car-pool & use public transport"

Me: "Like a Metro?"

Total silence 🤣

— Am I Write? (@WordsSlay) October 4, 2019
People have clearly picked their sides, but the fact is, should we support development that's poising our future ?
People are defending saying it's for poor people, but aren't the poor people already using Public transport ?
Can't remember the last time I saw a middle class man step out of his Range Rover.