Higher traffic penalties have come into effect across the country from today under the Motor Vehicles (Amendment) Bill, 2019, which was cleared by parliament last month. The new law aims to instill fear in people who violate traffic rules, since an "intelligent traffic system" will monitor offences, Union Minister Nitin Gadkari said last month. Common offences like use of mobiles, jumping traffic lights and driving on the wrong lane will be categorised as "dangerous driving"
Here is your 10-point cheat sheet on Motor Vehicle Act 2019
Stricter penalties will "definitely result in reduction in accidents and it will improve the compliance of traffic rules by vehicle owners," Delhi Transport Minister Kailash Gahlot said on Saturday, welcoming the changes under the new law. "It will have great impact on road safety also," he said.

Penal provisions have been made more stringent for common traffic violations like not wearing a seat belt, jumping red light and drunk driving under the new Motor Vehicles Act, NS Bundela, Delhi's Joint Commissioner of Police (Traffic) told NDTV.

Driving without a seat-belt can now invite a fine of Rs. 1,000, which was earlier Rs.100. Use of mobile while driving can invite a fine between Rs. 1,000-5,000. Earlier it was Rs. 1,000.

For drunk driving, the fine has been hiked from Rs. 2,000 to Rs. 10,000. Drivers will be fined Rs. 10,000 for not giving way to emergency vehicles like ambulance and fire brigade.

Under the new law, fine for driving without licence has been hiked from Rs. 500 to Rs.5,000. For driving despite disqualification, the fine has been raised from Rs. 500 to Rs.10,000. Taxi aggregators violating driving licences will be fined up to Rs. 1 lakh.

Overspeeding can now invite a penalty between Rs. 1,000- Rs. 2,000. The penalty has been increased from Rs. 400 to Rs. 1,000 for light motor vehicles and Rs. 2,000 for medium passenger vehicles.

For driving without insurance, there will be a fine of Rs. 2,000; those driving without helmets will have to shell out Rs. 1,000 and can face three-month suspension of their licence. Overloading of vehicles will draw a penalty of Rs. 20,000 

For underage drivers, the guardian or owner of the vehicle will be held guilty; the penalty will be Rs. 25,000 along with three years in jail and the registration will be cancelled. 

Last month, Nitin Gadkari said the process of making a driver's license would be computerised and anyone – be it a minister or parliamentarian- would get their license only after passing online tests.
Although there's has been a lot of cribbing going on regarding the new rules, here are the fines for various other key countries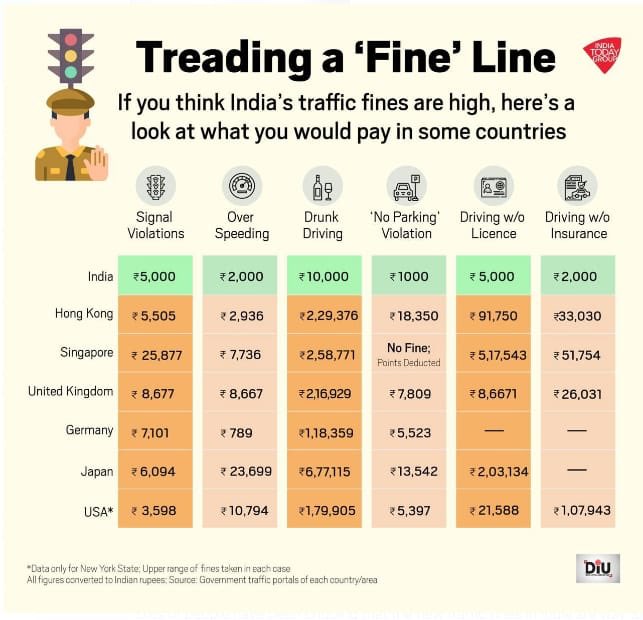 Here's what people have to say on this…
1.
2.
3.
4. Companies trying their best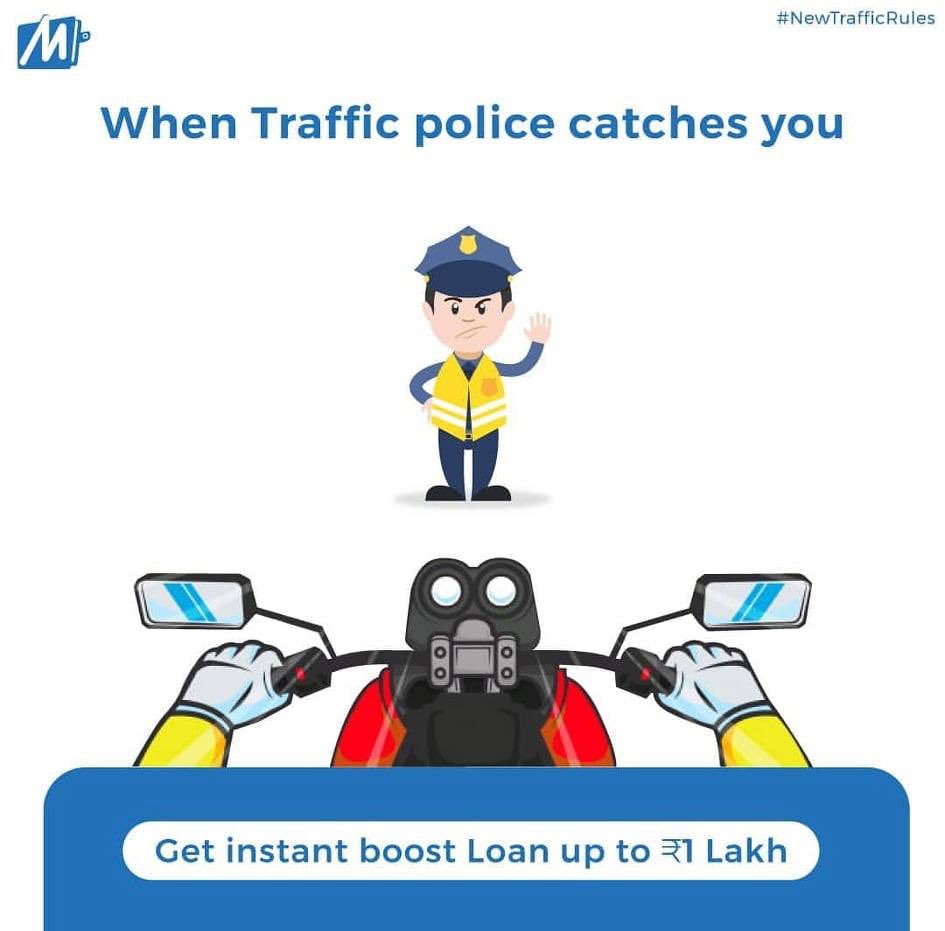 5.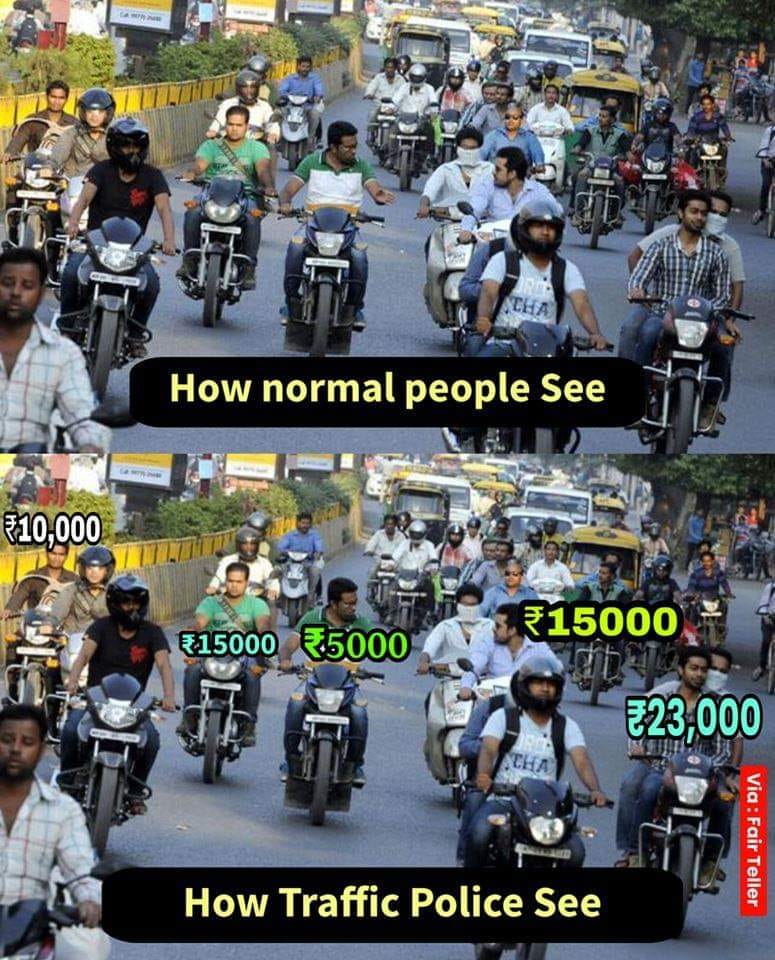 There's definitely a debate going on this, what do you guys think ?