Graphic content ahead, viewers discretion is requested.
According to sources, Four students were booked for allegedly beating up two students of Amity university following a fight over parking on Wednesday, police said.
According to police, Harsh Yadav, one of the complainants, was parking his car outside the university campus when the incident took place. "A female student was standing in the area where he wanted to park the car. This led to an argument between the woman and Harsh, who later went to his class and some other students intervened," a police officer said.
However the matter didn't make it to news until a video went viral, that was made by the victim's friend.
You may watch the video here first
The girl reportedly brought round 20-25 people to the classroom, and beat the guys up.
The video went viral, it's getting some attention on twitter and we want Justice !
People have exposed the alleged Girl who is involved in this,and also the images of the accused goons aka "students".
We're thankful for people who are trending this into mainstream media, here's how people are reacting to this all over the internet.
#1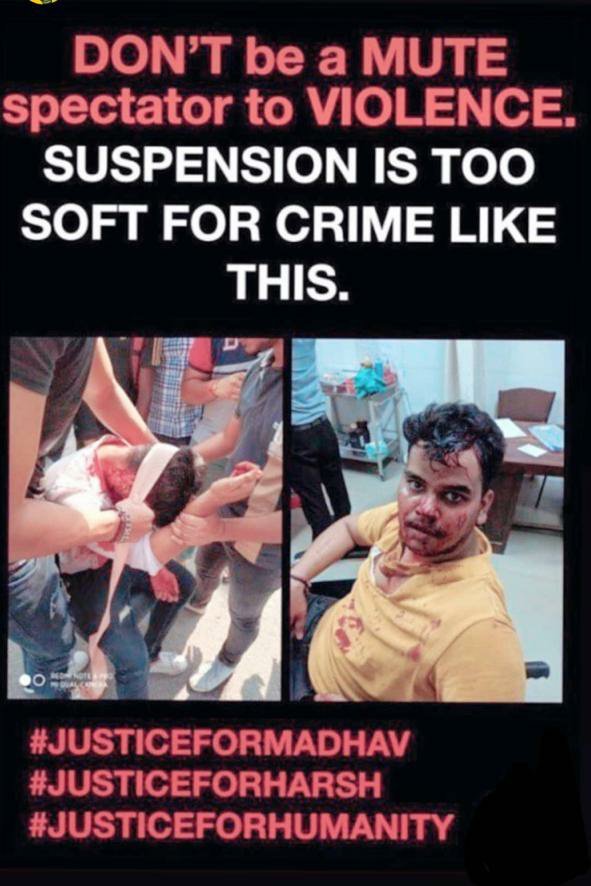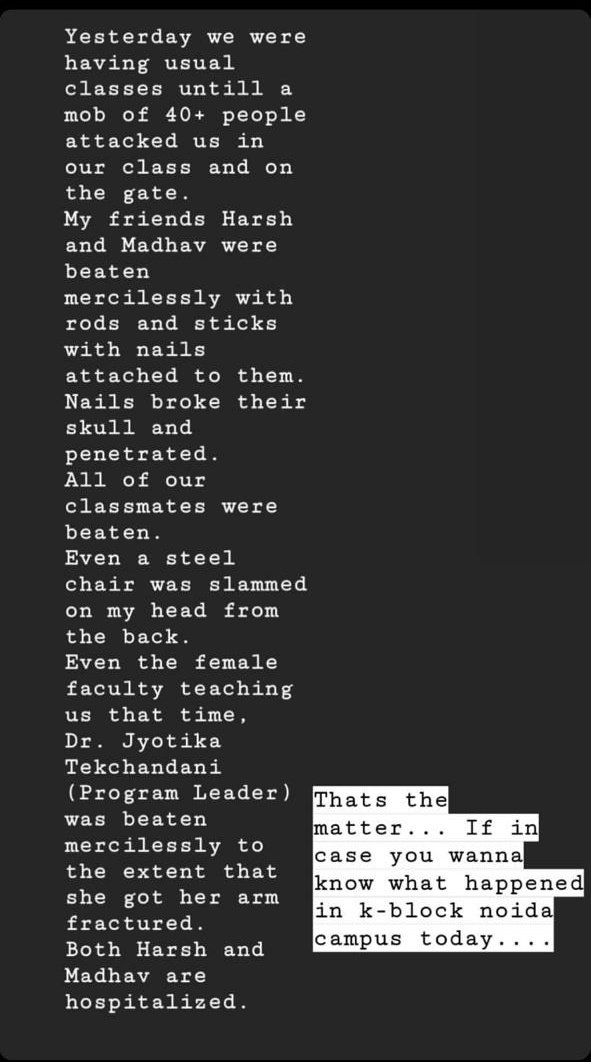 #2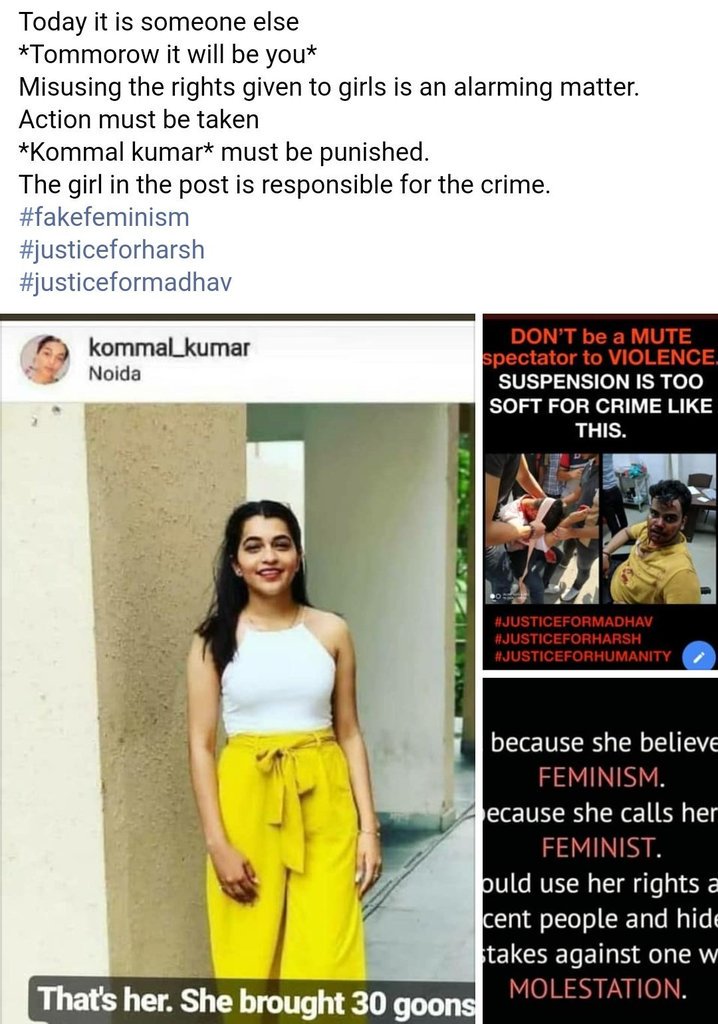 #3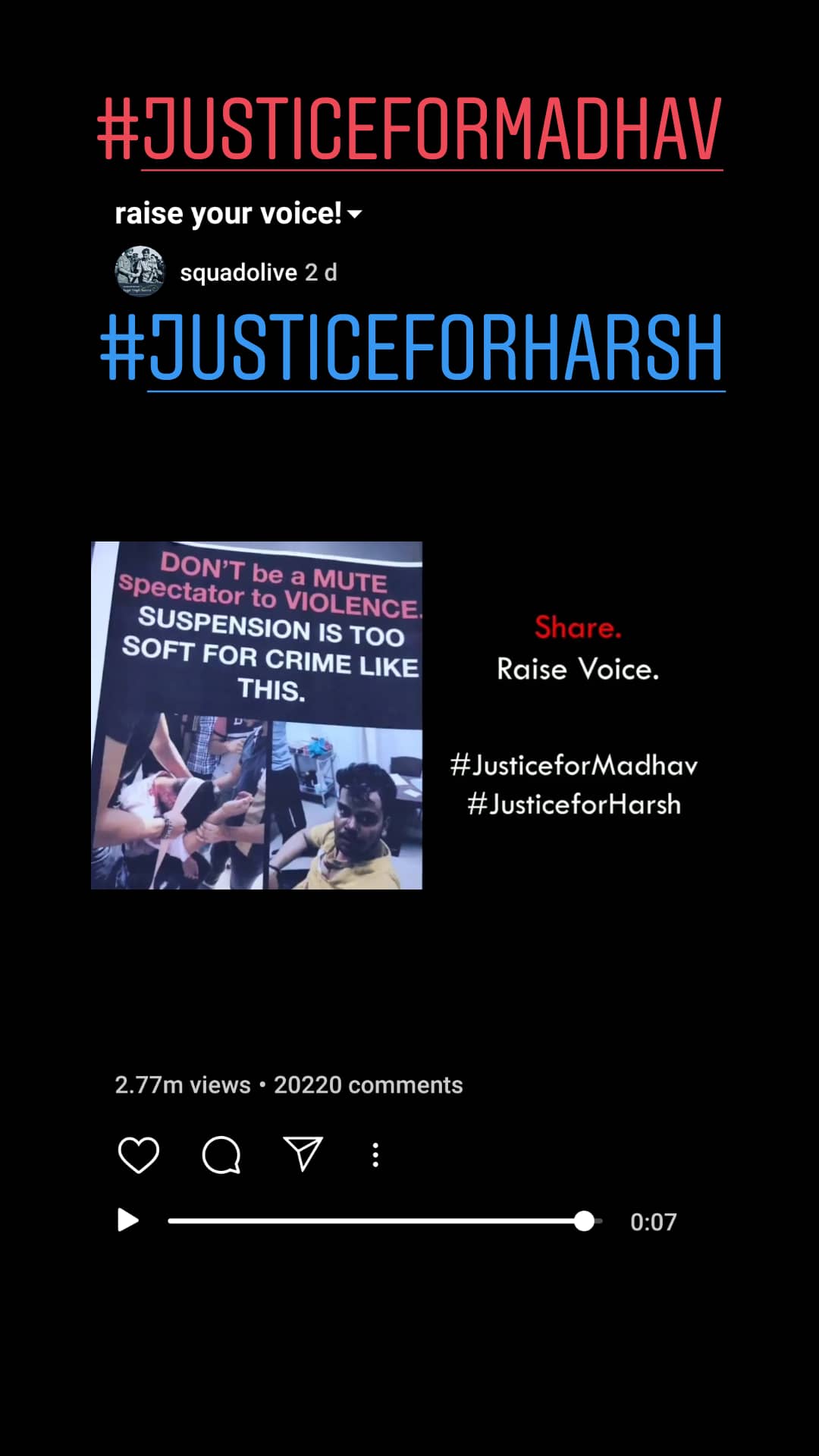 #4
#5
#6. The Girl's Instagram story said this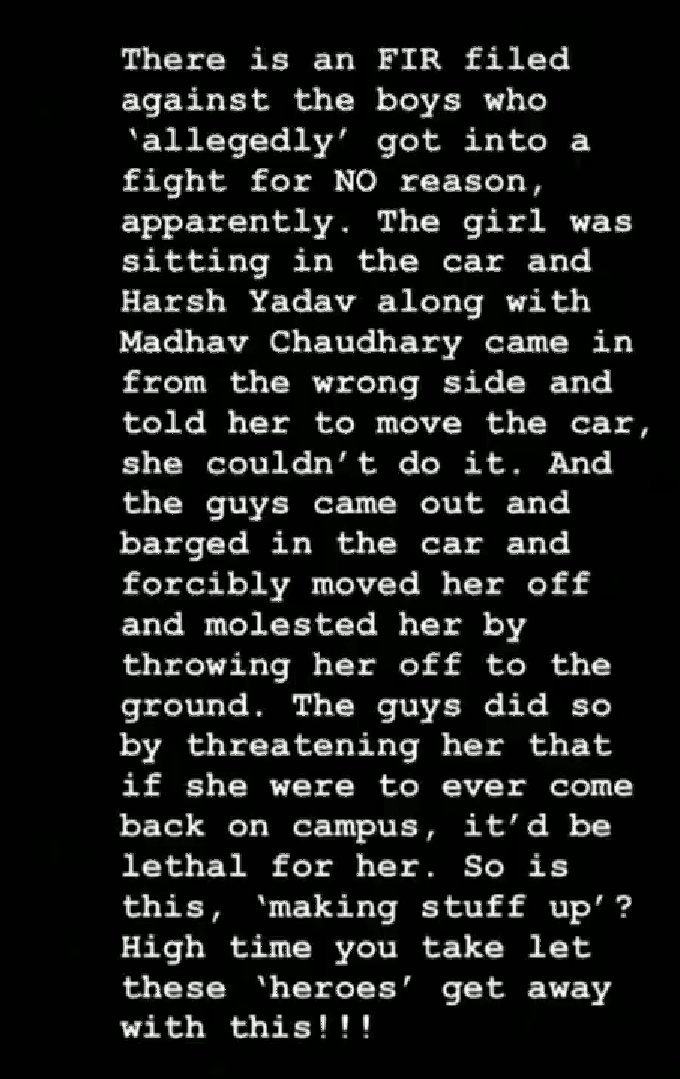 But we wonder, if she was right, why did she change her Instagram Username ? Can't sustain her lies, can she ?
The internet has exposed the main accused in this case, and here are they
We hereby request everyone to raise awareness about this issue, and stop the selective outrage !